It is something that governs all our operations, end to end. Our QESH team monitors our compliance, new legislation, decent working hours and best practices throughout the industry. They are also responsible for making sure we successfully receive our ISO 9001 certification each year.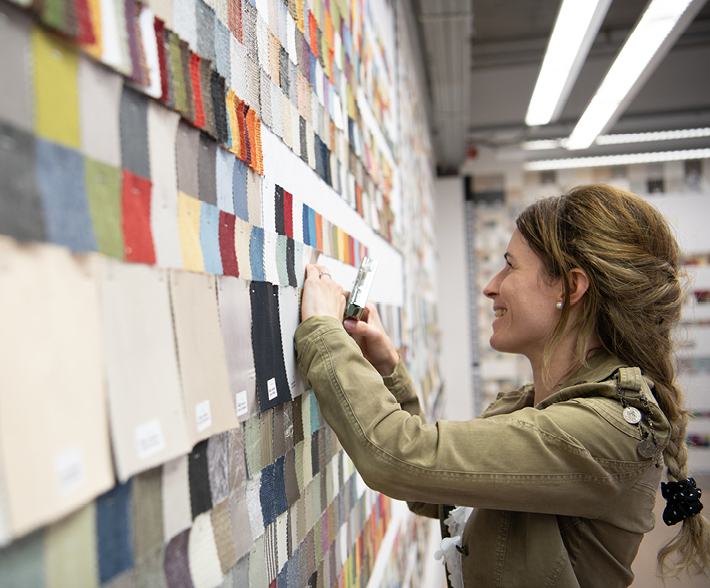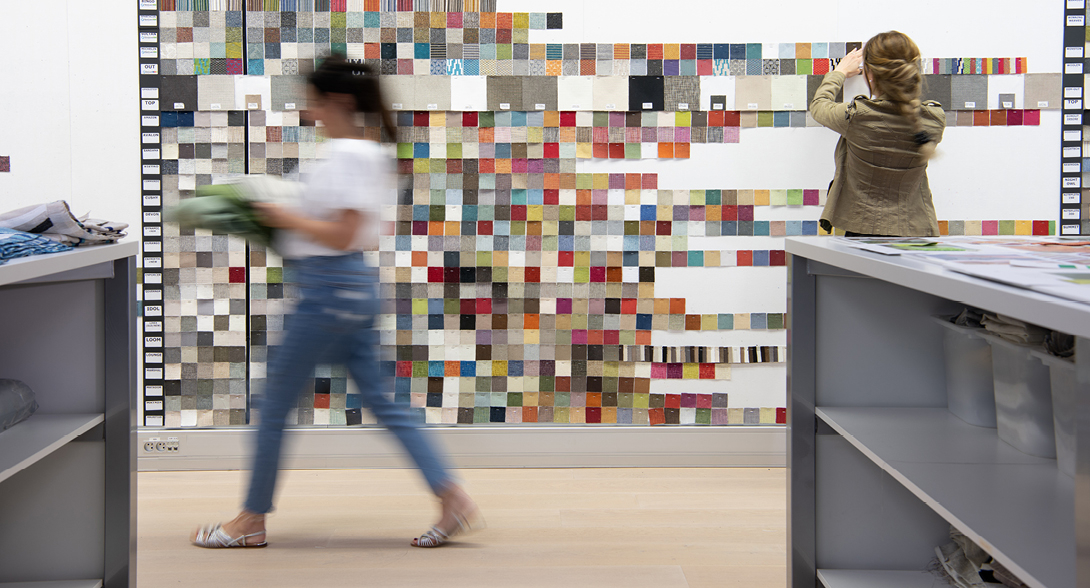 Fundamentally, we are a business that believes in the enrichment of our people and the planet in which we live, and understanding our impact is key to our sustainability strategy.
An involved and motivated employee team is key for a successful business. By creating a healthy and attractive working environment, Bru Textiles wants its employees to thrive. To achieve this, we are investing in the ongoing development of the team, both in terms of building knowledge and expertise as well as skills and personal development plans.
Bru Textiles also believes that for it to thrive and grow as a company, the boardroom should be diverse and inclusive. Today, women are still underrepresented in decision-making. In the coming years, Bru Textiles will build a strong pipeline of female talent. To attract and retain qualified, talented women we are developing a gender diversity strategy suited to environmental needs. In the short term, we will analyse specific gender barriers within the company, including those in the hiring process, assignments, promotion, and training, and remove them. In addition to a strong top-level commitment, we will launch a leadership program to identify, nurture and value talented female employees and create an enabling environment.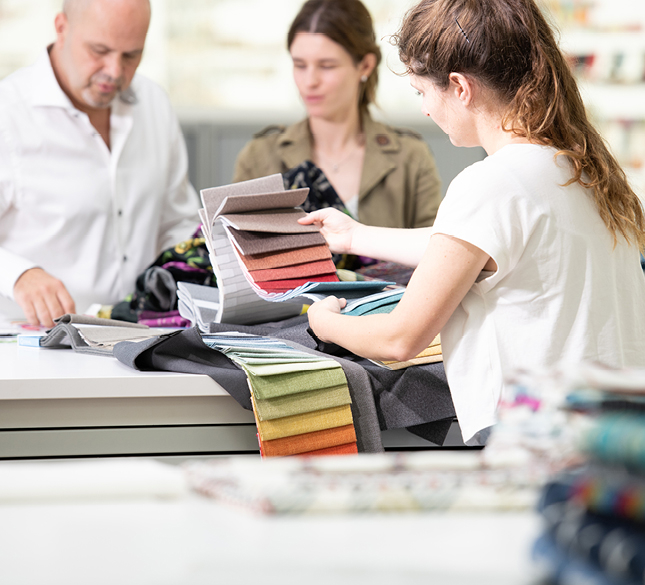 Our staff have access to mental well-being programs and a person of trust who acts as a staff confidante in times of distress.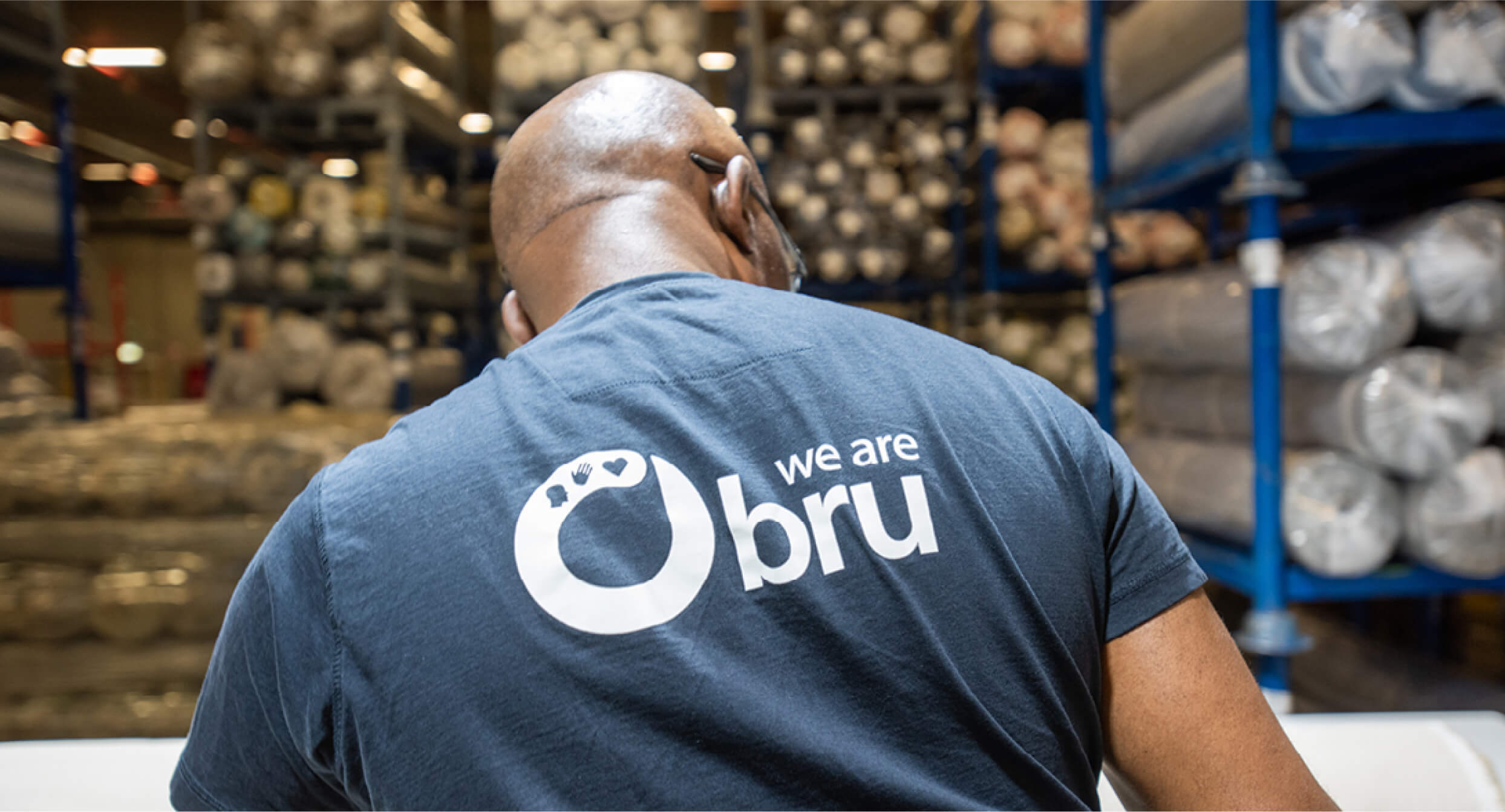 We want to create an impact for all workers and society beyond our own employees. Today, the textile industry is still associated with problematic socio-economic factors, such as scarce labour rights, dangerous working conditions and lacking human rights. Bru Textiles is aware of this and cares about all workers in the supply chain. To ensure decent working conditions for all, we strive to only work with strategic suppliers that show excellent social performance in line with a Supplier Standard that will be developed in the coming year.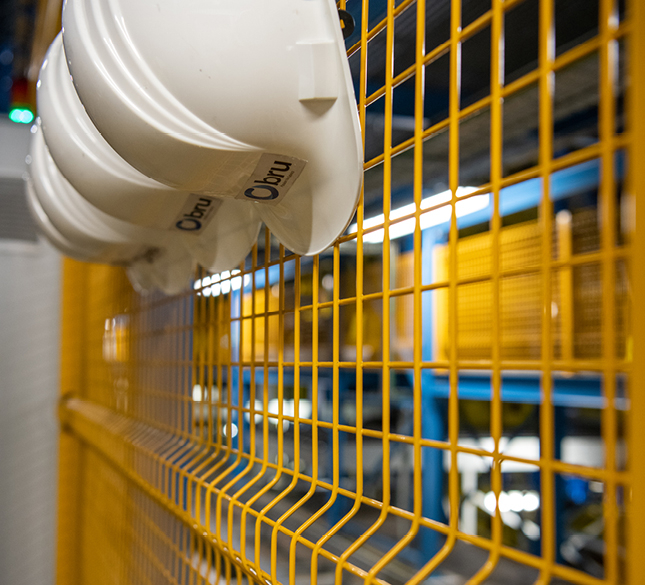 To drive positive impact in local communities,
Bru Textiles invests and gives back to local communities, which currently includes these NGO's and institutions:
---
Our learnings shared
Let's join forces to reduce the impact of fabrics at every stage of the lifecycle
We want to engage with all our stakeholders to do the right thing. Our strategy has included playbooks for suppliers and partners, where we are able to assist in joint paths to sustainability. These playbooks currently include:
01
Understanding how to calculate your carbon footprints and steps to reduce it
02
Responsible consumption and production and using the HIGG tool to calculate and manage fabric selection
03
Sustainably understanding fair labour practices, diversity, and inclusion
We are continuing to expand these playbooks, as our learning and experience within areas grows.
We want to share our continued sustainability journey, the lessons we have learnt (and will continue to learn!), provide insights regarding the impact of our products, and keep you informed about our ESG progress.