Bru offers exclusive integrated services to provide end-to-end solutions for our customers throughout their procurement and marketing process.
The Bru Full Solution will result in decreasing your total cost of ownership and vastly reducing the ever-increasing complexity relating to the purchasing and marketing of fabrics.
All Bru products are proprietary designed and styled in Bru's in-house design studio delivering innovative fabrics to customers.
Labotex is an independent testing laboratory serving innovators in the soft furnishing and decorative fabric industry. Its analytical techniques, rigorous testing methods and commitment to the ISO 17025 standard ensure excellence in textile analysis.
Discover Labotex
Bru offers best-in-class service with 1-piece minimums delivered by automated logistics and handling procedures. Bru serves our customers with an online inventory check available at any time of the day or night. This fully online service allows customers to track orders in real time and receive status updates such as order confirmation and invoice and shipment information.
Learn more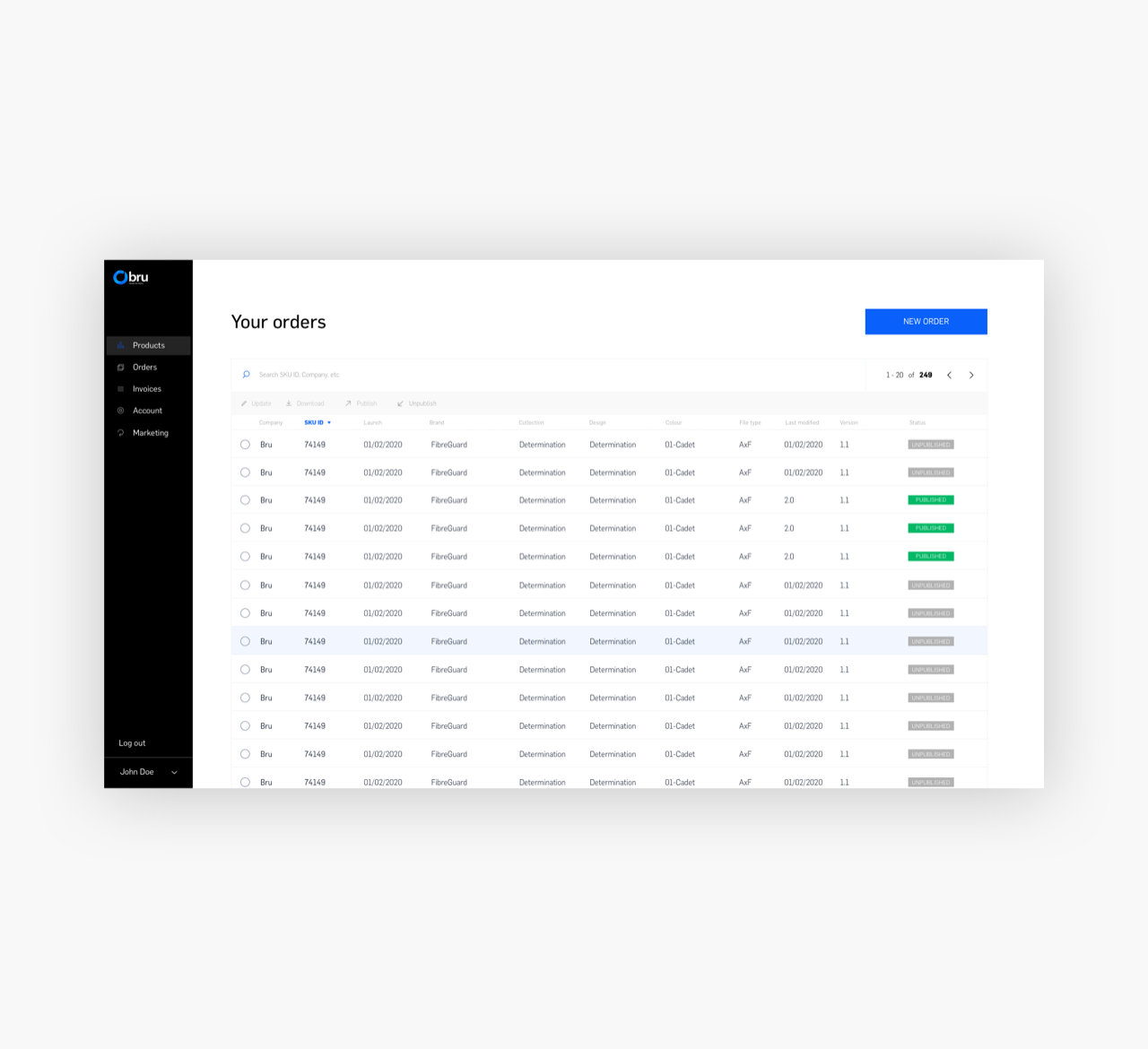 Customers
Bru customers benefit from Bru's preferential courier, airfreight and sea freight rates.
SAP S/4HANA
Bru runs on SAP S/4HANA, a future-ready enterprise resource planning (ERP) system with built-in intelligent technologies, including AI, machine learning, and advanced analytics.
ISO 9001
Bru is an ISO 9001 certified organisation.
Swatchbook
Digital sampling is also available, with digital twins of our products at your fingertips using Swatchbook.
Sample King
Sample King, an in-house subsidiary of Bru, is the leading manufacturer of custom-made textile samples servicing the furnishing fabrics industry. Customers can purchase state-of-the-art custom samples to exact specifications.
Go to Sample King website
Twinbru makes high-quality renders of interior furnishing & scenes with 3D fabrics that match the actual fabrics
Go to Twinbru website
Application Programming Interface (API) access to content
Gain access to our 3D digital content via our API infrastructure. We have 3 API products currently available:
Stock (to check product availability)
Products (access to technical product data)
Assets (to retrieve imagery)
Check out Bru's API portal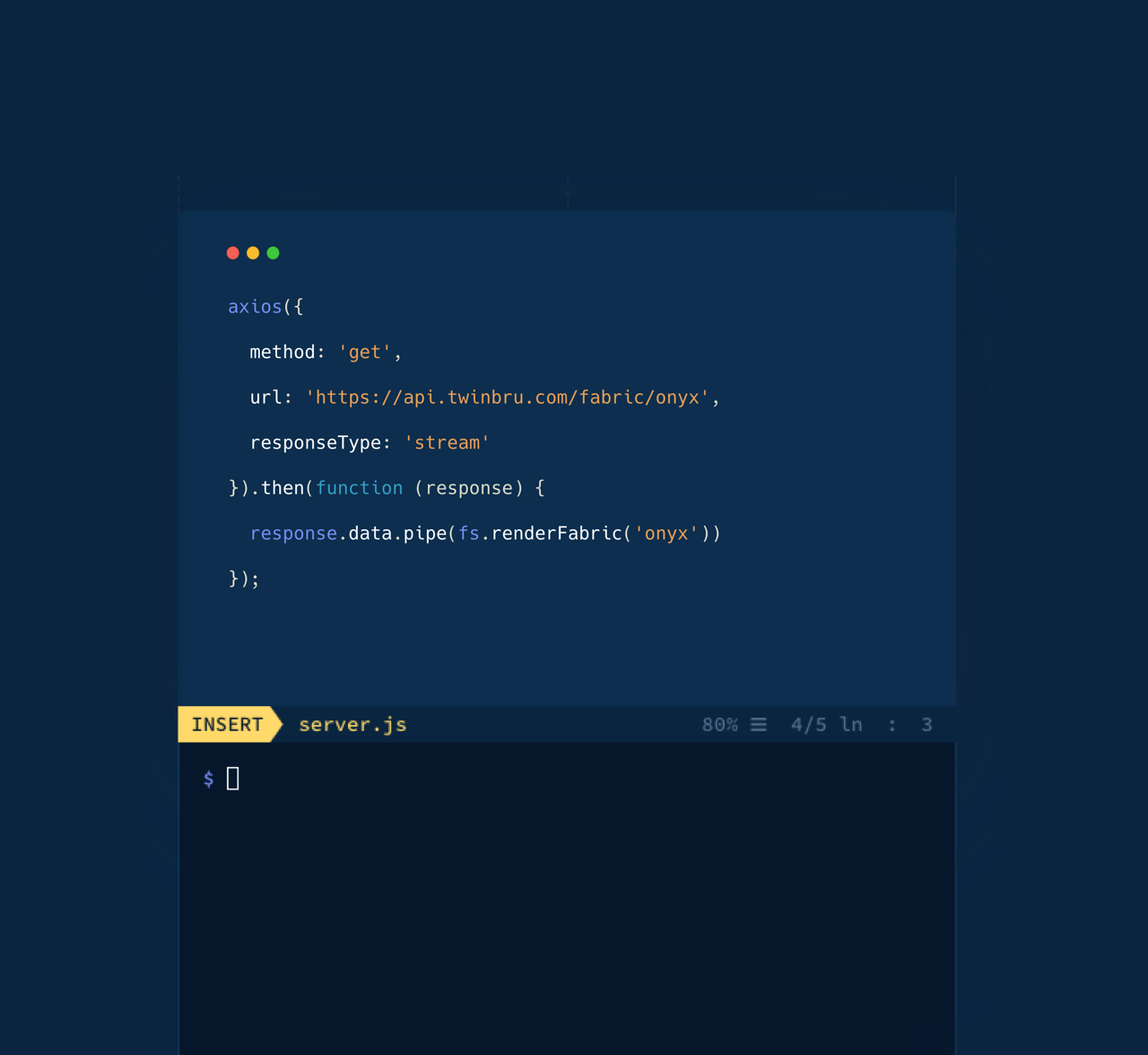 Marketing Support
Bru provides comprehensive marketing support including ready-to-use photography of room settings, close ups, flat shots and lifestyle images all available free of charge and accessible on-line 24/7.
Financial Support
Bru's strong financial position takes pressure off our customers and their valuable working capital.
Hybrid Salesforce
Bru's internationally experienced sales team is driven by passion for our products and customer service standards, driving the business success of our customers both available online through video link, and offline in person.