Twinbru is setting the industry standard for digital fabrics with product-realistic renders at your fingertips and an extensive & comprehensive library of photorealistic fabrics for all applications. These fabrics are market-ready, with a fully automated supply chain behind them.
Twinbru offers an extensive library of 3D digital fabrics with services for all applications. Ready to use for manufacturers, designers, architects, wholesalers, retailers, offering endless possibilities.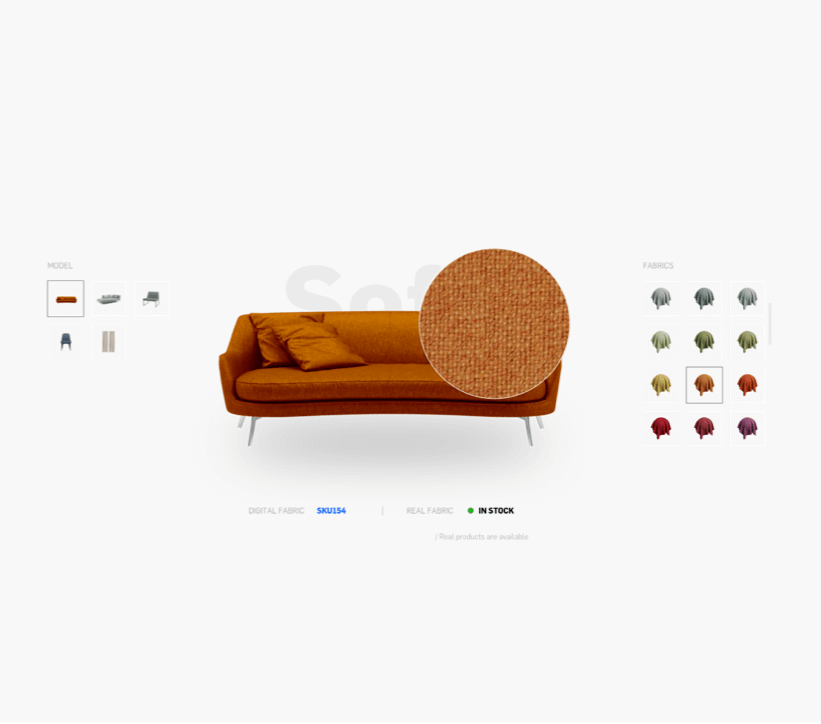 Twinbru ensures that end consumers are able to visualise the actual product they buy. You will benefit from having high-quality content, to meet the future needs of the offline and online customer journey. Our services provide scalable opportunities for growth.
Discover the configurator
Your days of needing large budgets to prototype products and stage photoshoots on location are over. We visualise your products in all possible combinations of fabrics and styles, closing your customers imagination gap.
Explore Twinbru Solutions